Most of us have a place for every penny we earn these days. If you already have a personal or family budget, you know it's there to protect yourself from the unexpected. If you've never budgeted before, the idea of allocating money to certain categories may make you feel pigeon-holed. Budgeting isn't a necessary evil, it is smart money management that can pinpoint unnecessary spending and give you a better idea of your financial reality. The trick is understanding what budgeting is and meeting yourself where you are. So let's unpack what budgeting is, how life's milestones can affect your choices, and how to find the best savings strategies.

Budget Basics: Meeting Yourself Where You Are Today and Tomorrow
According to Bizwomen, four out of every 10 American families live paycheck to paycheck making it tough to budget savings. Most people have little or no strategy how to even begin or know what a budget looks like. Bankrate also mentions that over 60 percent of Americans don't have enough in savings to handle an emergency. So how do you plan for tomorrow when you are surviving today? By meeting yourself where you are--today. You might be a newlywed, a new parent, a teenager with a part-time job, or you might be a tech-savvy college student who prefers online banking and wants to deal with finances over an app. There are also those who don't have a retirement account yet and know that they need one but don't understand their options. You might be that retiree who's always had a handle on finances and savings, who's now saving for that RV to tool around the U.S. visiting great American ballparks.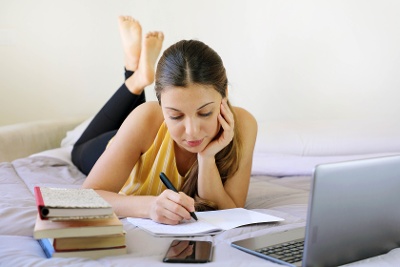 Wherever you find yourself today, be proactive, not reactive, budgeting for both today and tomorrow. Here are a few general tips to get you started:
Understand what a budget is and is not.

If you're not especially techy and want to sit down with a savings account specialist, you can still do that. You can have budgeting explained face-to-face if that is more comfortable to you. If online is your salve, knowing that you have the option for brick-and-mortar can feel holistically user-friendly. Find a bank that's local to you, and get to know them so they can get to know you. Find a bank that you feel comfortable with, that looks to you as more than their customer. Many people have longer relationships with their bank accounts than they do with their personal relationships.

Keep your budget--and yourself--accountable.

Sit down and be honest with yourself about making a budget. Don't make it too bare bones or too padded to fit your income and your lifestyle. Writing down your budget in a notebook or on your computer helps keep you accountable since it's a visual reminder of your financial lifestyle and accountability.

Get rid of credit card debt.

Most experts agree that getting rid of revolving, unsecured debt doesn't mean that you can't have a credit card. Keeping a credit card for emergencies and using it only for emergencies takes discipline if you've been living in the mindset of throwing everyday expenses onto multiple cards. Paying off your cards every month or getting rid of high-interest store cards would allow you to budget that money toward savings.

Meet yourself where you are not just where you want to be.

Financial guru Dave Ramsey touts that the percentages for budgeting should follow the 50/20/30 rule. This means that 50 percent of your income should go toward needs, 20 percent toward savings, and 30 percent toward your wants. Most first-time budgeters find that this ratio isn't overly restrictive and allows for flexibility. Be honest regarding what your needs really are for yourself and your family. Defining needs and wants will help you better decide how to budget. That daily latte may be both a want and a need at 8am, so you may need to make a decision based on what's important to you.
However, note that the 50/20/30 rule is a guideline, not set in stone. Life's little milestones will affect your choices. Sorting them out into savings goals will help align what priorities meet your savings needs today and tomorrow. Here are some specific strategies and tools that can help you budget and save like a pro.
Start Hands-on Financial Education Early
According to the Census Bureau, the median income for a family of four in Texas is $84,724. At this income amount, if you follow the 20 percent savings rule, this means that you should be saving approximately $16,945 annually in savings. This includes saving for your children, for your rainy day fund, and for your retirement. You may already have a 401k from work that you've been contributing to for a while. Part of the saving mindset is making sure that you don't become a financial burden to that future.
Benchmark Your Unique Budget Goals
Benchmarking is a tool anyone can use to measure their financial goals to see if those goals are being met. It is an easy concept that the entire family can use to learn how to budget and save.
Example: Monthly, bimonthly or weekly meetings with the entire family facilitates an understanding that half of every paycheck goes to food, utilities, rent or mortgage, car payments and other fixed family needs. One fun way to teach benchmarking is to use Monopoly money as a visual. It isn't just for kids, either. It helps adults see where the money goes.
Using the 50/20/30 rule as a benchmark and adjusting to meet the ever-changing needs of your family is early financial education that works. Benchmark goals make sense when you understand the numbers in relation to your financial liquidity, income to debt ratio, and savings, as explained by Listen Money Matters.
Liquidity: the income you have to meet short-term needs. These are often emergency needs like car or medical expenses or appliance replacement.

Income to debt ratio: your income compared to your debt. A ratio is a fraction. Using a pizza example: one pizza is your entire income, the pieces you cut out to eat is the money you owe--your debt. There are different kinds of debt to consider: fixed monthly/annual debt and consumer debt like credit cards

Savings: Money put into bank accounts and other types of savings. You have to decide whether to save from your gross or your net income. If you can save from your gross income through direct deposit, you won't see the money to miss it and work from your net to budget for your wants and needs.
No matter how you set your benchmarks for your budget, keep retirement and education in your plan. Third Coast Bank SSB offers a robust personal financial management tool within its online and mobile banking app, called My360View, to help you set your personal budget. Retirement and college may seem distant now, especially if you are living paycheck to paycheck with a younger family, but don't neglect to feed those goals.
Determine Your Retirement Goals
The closer you are to retirement, the more you need to budget for that retirement. If you are younger, say in your 20s or 30s, you may be able to get away with saving a little less if your income and budget allows--a good benchmark amount 20 to 30 percent of your income should suffice. Always save as much as you are able.
Start thinking about retirement while you're opening up that first savings account for your kids. But remember that it is best to begin certain savings accounts after your credit card and other unsecured debts are paid. It's then that experts like Suze Orman say that you should be concentrating on a six to eight month paycheck emergency savings and start that savings for your children.
Older individuals may recall Home Economics as the only life skill class at school. Today, high schools recognize that today's youth need financial literacy classes. In fact, the Texas Education Association requires that every high school student take a financial literacy class in order to graduate. Why is this so necessary for teens to understand budgeting and savings before they graduate? Discipline. Starting to save even $10 a month at age 15 will net them a small nest egg for college expenses down the road.
Managing College Debt and Savings
After high school, many students will move on to trade school or a traditional college or university. Despite the Texas mandate for financial literacy in high school, not every family backs up that learning with practical experience so it's easy to rack up debt in those college years. Collegiate students tend to use their cell phones for everything that affects their lives. User-friendly technology gives the tech-savvy college student ways to manage expenses between classes, keeping in control of their checking and savings accounts. By using personal financial management tools and resources through personal devices, college students can not only get their paychecks and loan refunds directly deposited into their accounts, they can allow parents, friends and grandparents to send them funds directly through bank transfers without ever stepping into a branch office. For a college student on the go, online savings is golden.
Think About Sinking Funds for Bucket Lists
Baby boomers on the whole may not be very ready for retirement or to save for their bucket list. According to the Insured Retirement Institute, nearly half don't have enough retirement savings, largely due to panic selling due to the 2008 recession that left them with no recourse for retirement saving after the recession ended.
The Bureau of Labor Statistics estimates that many of these retirees ages 65 through 74 are living on around $49,000 a year. So budgeting becomes paramount if your golden years include a bucket list of retirement activities. Many seniors chuck money into savings accounts that are goal-oriented. These are called sinking funds. These funds are created to sink money into just so you can spend them in the end.
Many people open sinking fund accounts in order to fund vacations, gifts to the grandkids, or buy that RV or season ticket to a favorite sport. You can have as many sinking fund accounts as you like. Just remember that if you have 15 specifics that you want to save for, that you need to budget for 15. If you have just $1500 a month to allocate to 15 funds, that isn't a very efficient way to save for those things on your bucket list. You might be able to swing Christmas gifts for the grandkids, but saving for that dream RV will likely be elusive. Consider having only a few accounts and perhaps combining "things" into groups like birthday gifts or vacations.
Budget Strategies for Life
Meeting yourself where you are today starts you on your savings journey. Knowing that you have that option to sit and talk with someone face-to-face can be comforting to many savers. If you're just starting out, Third Coast Bank personal bankers can help you find and open the savings account that is right for you whether it be a traditional personal savings, CD, IRA, or money market account. For TCB, strategy is personal and conducive to life's saving milestones.