Today's college students are savvy consumers who tend to research a business or product before even thinking about shopping. When it comes to taking advantage of online tools to get things done faster and more efficiently, they don't hesitate. Whether using a budgeting app, a peer-to-peer payment system, or just buying stuff cheap, using the internet is a no-brainer for keeping up with a fast-paced college life and saving cash while doing so.
It's no wonder that so many students are choosing online accounts that are FDIC backed instead of opening an account in a traditional branch. When you open a bank account online, you not only save yourself the travel and waiting time to meet with a banker, but also gain some pretty great benefits.
Benefits of Online Banking for Students
1. Financial technology is secure
Conducting financial transactions in an online environment with a reputable bank is as safe as banking in person. Financial institutions use a combination of data encryption, digital certificates, authentication, secure messaging, and fraud alerts to protect themselves and their customers. Students need to make sure they are working with a Member FDIC institution with a good reputation in the industry and protect their online credentials. (Learn about bank safety & soundness by visiting www.bankrate.com.)
2. Connects with the way students do business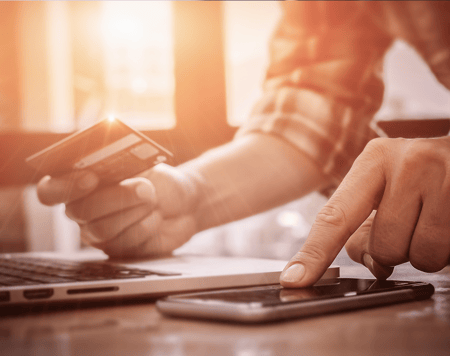 As with most consumers these days, students are no exception when it comes to using online and mobile banking to research providers, compare features, make a decision, and buy goods online. That's why it makes the most sense to offer online accounts made specifically with students in mind. Students can research online financial institutions, compare accounts and features, and make a decision on the account that best fits their needs. Most students will choose an online financial service provider that offers an easy-to-navigate user interface for a seamless digital banking experience. Opening an account online is easy and most take less than 5 minutes to complete the online application.
3. Online banks offer higher interest rates
Because online banking and mobile banking are ever evolving, students can easily adopt to new functionality when there's no barrier between them and technology. Online accounts offer tools and features that fit in the palm of a student's hand with mobile banking apps. Online and mobile banking app tools such as budgeting, spending targets by category, goal setting for short-term goals such as saving for a vacation or new car, and long-term goals such as paying off debt make banking so much easier.
4. Students prefer the convenience
College students already have a lot on their plate. Between school, college activities, part-time employment, and recreation, students stay very busy. In addition, many students have limited budgets. They need to have 24/7 access to know their account balance before making a purchasing decision. Online accounts have mobile access which typically provide real-time information on balances, pending transactions, and future dated transfers or bill payments.
5. Encourages financial independence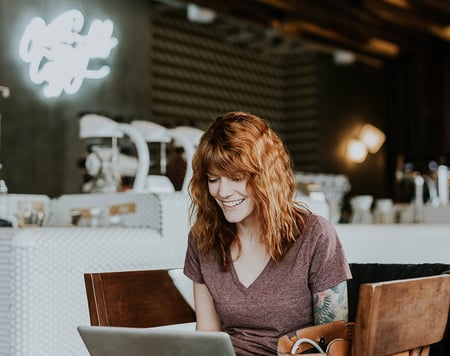 Online accounts are a secure, convenient way for students to do business, offer more tools and features, and provide immediate access to information. Together, these benefits provide the foundation that savvy students need to make it through college life, tight budgets, and beyond to financial independence.