We live in a fast-moving digital world. Over the past few years, many industries have seen innovative changes in how customers interact with brands, and how companies handle day to day business operations. This certainly has proven true in the realm of personal banking.
To some, banks and financial institutions may seem like relics from another age, but the truth is that forward-looking banks eagerly embrace the shift to digitization. Today's customers live completely different lives from the customers of 20, or even 10 years ago.
It's clear to see that digital banking is here to stay. But perhaps you may wonder: what exactly is digital banking and what does it encompass? What benefits does it offer? What are the different types of online banking accounts that customers can open, and what are their unique characteristics? The following information will answer these and other questions that you may have.
What is Digital Banking?
Digital banking has been defined as 'the extension of the transactional facility to customers by banks through various secured digital channels.' The most important difference between digital banking and traditional or online banking is that a customers' entire relationship with the bank starts and stays strictly digital without the need to visit any physical location.
In short, digital banking is the shift of all activities, services, and products that were formerly available only in branches to online or mobile applications. Now, digital banking customers can access accounts and services via any personal computer or mobile device, in a seamless and intuitive way.
Here's a simple way to explain the evolution of digital banking:
Electronic funds transfers came first and refers to paperless money movement such as a wire transfer, ACH payment, or even an ATM withdrawal. Money could move without a customer visiting a branch. However, some physical interaction may have still been necessary such in the case of an ATM withdrawal.
Online Banking came next and refers to your login to an online system where account information is accessed and certain transactions can be carried out such as a transfer between your accounts, or even a bill payment processed.
Mobile Banking soon followed online banking and refers to your same login now being used to access a mobile app on your mobile device. Often times you can carry out the same types of transactions as in online banking but with the convenience of your mobile device.
Digital Banking means that you can begin a new account relationship from an online or mobile environment without visiting a physical location for a bank. You can also use digital or online tools to manage your account and enhance your relationship by selecting services designed for digital only applications such as online financial management tools.
The Benefits of Digital Banking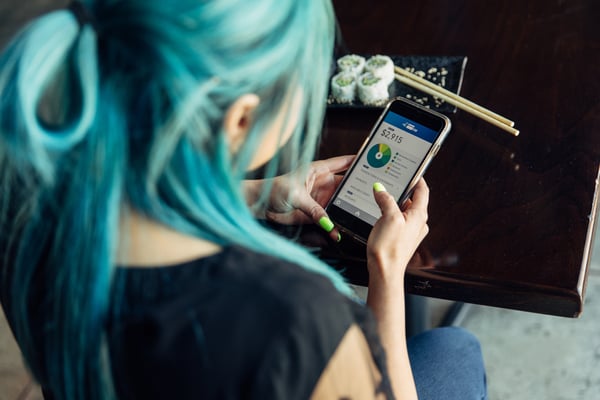 Digital Banking has several perks for customers and just may outperform traditional or online banking overall. Here's how:
Maximum convenience. One of the biggest and best advantages to digital banking is the inherent level of convenience that it offers to the customer. Instead of having to make an extra trip to a branch bank, or struggling to navigate an obsolete legacy platform, an account-holder with a digital bank can perform all needed financial transactions from the comfort of his or her own home. Or these tasks can be completed while on the go. Whenever, wherever. That is real convenience.
High Security. Some customers hold the misconception that digital banking is less secure than the traditional model. Actually, they are both secure. Security protocols may be different for a digital bank as is expected. But most financial institutions have adopted security standards appropriate for the additional types of online and mobile banking threats.
Same FDIC Coverage. Some customers are not aware that an FDIC backed digital bank will be covered for insurance purposes at the same amount, up to $250,000, just like customers of brick and mortar-based establishments.
Advanced financial management tools. Digital banking also offers wonderful capabilities in the way of customized financial management. For instance, the My 360 View tool from Third Coast Bank SSB contains helpful features such as transaction tags to categorize spending, a powerful search feature to find a specific entry, a cash flow visualization tool, and customizable alerts based on account activity.
Easy-to-open Online Accounts. Leaders in the digital banking sector will make certain that qualifying customers do not have to endure a long setup process, and can start banking within the shortest possible time frame. With Third Coast Bank SSB it's as easy as 1-2-3!
Types of Online Accounts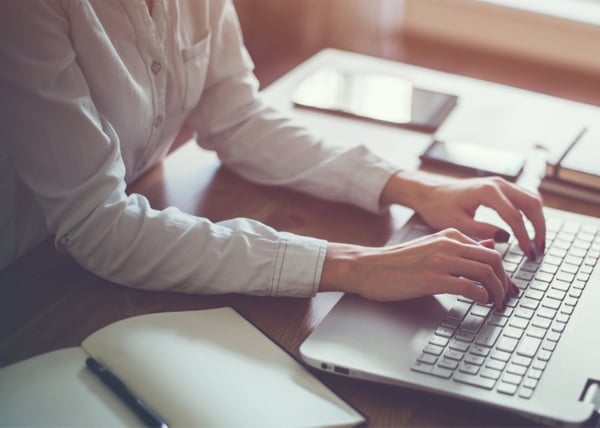 There are four standard types of online accounts that you can open with a digital bank. Each digital bank may offer specific features and benefits, so it is best to research your options and choose the account that's best for you. Below is a detailed description of the offerings available from Third Coast Bank SSB.
Checking Accounts
At its most basic, a checking account is simply an account that allows its owner to make withdrawals and deposits. Checking accounts are the least complicated form of banking that exists today. For digital banks, there are two main categories of checking accounts: the basic checking account, and the interest bearing version. Each type of account comes with unique benefits and requirements.
At Third Coast Bank, our Select Checking Accounts provide the simplest, most streamlined option for our customers. There is no monthly maintenance fee ever, and no minimum balance required for the account to remain active. To open an account, a minimum of $100 is required.
We also offer an Interest Bearing Checking Account option, which requires a daily minimum ledger balance of $1,500, along with an average collected balance of $3,000, to be maintained to avoid a monthly maintenance fee of $10. A minimum deposit of $100 is required to open an interest bearing account.
Both of our checking accounts come with unlimited check writing, a VISA debit card, and online bill pay capabilities.
Savings Accounts
As the name implies, savings accounts are primarily designed to help banking customers bolster their savings. Thus, savings accounts typically offer higher interest rates than interest bearing checking accounts, but also come with additional requirements and limitations on withdrawals.
Regular Savings Accounts from Third Coast Bank offer a simple option for account-holders looking to increase their personal wealth through a savings strategy. A minimum of $100 is required to open a savings account, and a minimum daily ledger balance of $300 is required to avoid a monthly maintenance fee of $3. Only six withdrawals are allowed per statement cycle; after the sixth one, a $20 transaction fee will be incurred for each subsequent withdrawal.
You'll earn interest on daily collected balances, and your interest will be paid per statement cycle. You can contact one of our representatives to learn what Third Coast Bank's current rates are.
Money Market Accounts
A money market account (not to be confused with a money market mutual fund) can be viewed as a savings account on steroids. They typically generate higher interest rates than a regular savings account, and often include check writing privileges and limited restrictions on withdrawals.
At Third Coast Bank, our Personal Premium Money Market Accounts generate interest according to one of five different tiers:

Tier 1: $0 - $9,999.99
Tier 2: $10,000 - $24,999.99
Tier 3: $25,000 - $49,999.99
Tier 4: $50,000 - $99,999.99
Tier 5: $100,000+
Interest is paid per statement cycle. Our money market accounts include limited check writing privileges (six per statement cycle before a $20 transaction fee is incurred), but unlimited over-the-counter withdrawals. Online banking is also included. In order to avoid the monthly maintenance fee of $15, you must maintain an average collected balance of $2,500.
Certificates of Deposit (CDs)
A certificate of deposit, or CD, is basically a time-based deposit in which you agree to leave your money with the bank for a specified period of time in return for an interest payment at the end of the term. In most cases, the longer the time frame, the higher the interest rate the bank will pay you.
While CDs offer significantly higher interest rates than checking or savings accounts, there may be a penalty associated with early withdrawal of your funds.
Third Coast Bank offers CDs that start at a minimum term of 30 days, and require a minimum of $1,000 to open. You can contact one of our representatives to learn what Third Coast Bank's current rates are.
Note: Account terms provided above are accurate as of the date of this blog. Please verify account terms on Third Coast Bank SSB's website www.tcbssb.com for more information.
How to Open an Online Account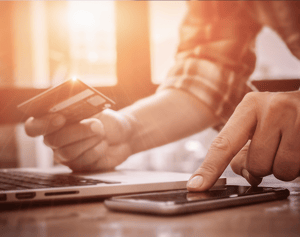 One of the great things about digital banking is how truly simple it is to open an online account. To open an account with Third Coast Bank, all you have to do is follow an easy, 3-step process:
From our home page, navigate to the Open an Account page and select an Account Type. Select any Account Features that you want us to include in your account services, such as Online Banking, eStatements, and so forth.
Tell us about Yourself. We'll need some basic personal information from you, such as a means of identification (like a driver's license), your home address, your Social Security Number, and your preferred method to Deposit Funds for your new account.
Carefully read all of the disclosures provided to you. Once finished, simply Sign and Submit your application, and we will be in contact with you soon.
Summary
Digital banking offers a number of advantages over traditional banking. It allows customers to easily and conveniently conduct their banking business, whether at home, at school, on the train or in the park; wherever they go.
Of course, it's always important to bank with an established, reputable institution, whether traditional or digitally-based. For instance, since our inception in March of 2008 our team at Third Coast Bank SSB has carved out a reputation for reliability, exceptional service, community-driven values, and technological sophistication. We offer premier digital banking services to our customers, and also have several physical branch locations throughout Texas, just in case a customer is more comfortable with face to face interaction.
In the final analysis, if you are not currently using a digital banking service, then now is a good time to investigate the many benefits that digital banking has to offer.