Online accounts can offer several benefits to consumers. Finding the best online account to fit your financial needs and goals requires some research. Below we have included four critical questions to ask before opening an online bank account.

What Type of Account Is Best for Me?
When you open an online bank account, you have several options. You need to evaluate your financial needs and goals and decide on the account or accounts that are the best fit. For example, if your primary goal is to save money you can open a traditional savings account, or you can use a money market account for a higher interest rate. If saving for retirement is your ultimate goal, an IRA may be for you.

Is User-Friendly Mobile Banking Available?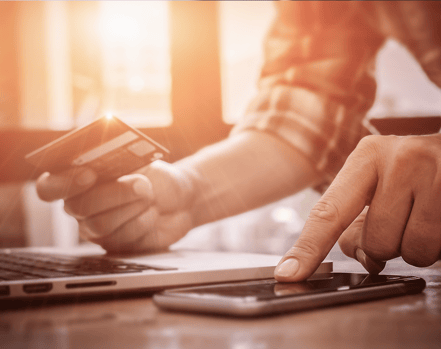 If you are considering opening up an online bank account, you need to ensure your bank has a user-friendly mobile app. When you are on the go with work, school, and other obligations, you may find it is inconvenient to go to a brick-and-mortar bank or branch to take care of transactions like transferring money or paying bills. Mobile banking is especially convenient for those who don't own a car such as college students or those who live in a large city and rely on walking or public transportation. The most convenient and user-friendly mobile banking offers customers the ability to make remote deposits anywhere, make bank-to-bank transfers, transfer money between accounts, and pay monthly bills directly from their account.

How Much Do You Require for an Initial Deposit?
When you open an online account, you will find different banks and different types of accounts require different amounts for an initial deposit. Although there is no set rule, basic checking accounts and basic savings accounts usually require smaller deposits, while money market accounts and retirement accounts require higher deposits. A higher initial deposit does not have to be a barrier if you are trying to save for retirement. If an initial deposit is not in your budget, you can consider opening a basic savings account which requires a smaller amount. Once you accumulate the savings you need to open a retirement account, you can open the account which best fits you and transfer the required deposit.

Does the Account Require a Minimum Balance?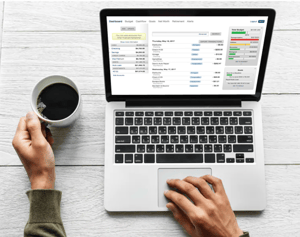 Different types of bank accounts have different minimum balances to help you avoid monthly maintenance or service fees. Many banks have a standard checking and/or savings option which has no fees regardless of your balance. Yet, almost anytime you earn a higher interest rate, you can expect a minimum balance requirement. This varies between upgraded checking accounts, money market accounts, and CDs (certificates of deposit). CD accounts must mature before you can withdraw your money; if you choose to access your funds early, you may have to pay a penalty.


Third Coast Bank serves customers with the latest technology and banking tools. Open an account online today!