Preparing for the arrival of a baby can be a joyful and exciting project. It can also be a lot of hard work. One of the biggest concerns that many expecting parents have is whether they can afford the financial costs of bringing a baby into the world.
If that is your situation, don't worry - you are by no means alone! The following information will provide a brief overview of some common costs associated with having a new baby, both before and after birth. It will also discuss 4 tips to help you start saving up for your newest family member.
Pre-Birth Costs
Before your baby's arrival, you'll have to factor in several costs during the pregnancy. 3 major ones that you should consider include:
Maternity clothes. A maternity bra may cost $30 or more, and other articles of maternity clothing can cost between $20 to $40 per piece. Of course, high end maternity clothes could cost hundreds of dollars.
Baby furniture and gear. You'll likely need to invest in a crib, high chair, and stroller before your baby's arrival. A crib could cost $100-200 on its own (not counting sheets, covers, and accessories), a high chair another $100, and a quality stroller over $200.
Health and life insurance. It costs approximately $400 on average to add a dependent to a health care plan. In addition, you may opt to take out a life insurance policy, which could cost $20 to $30 per month.
After-Birth Costs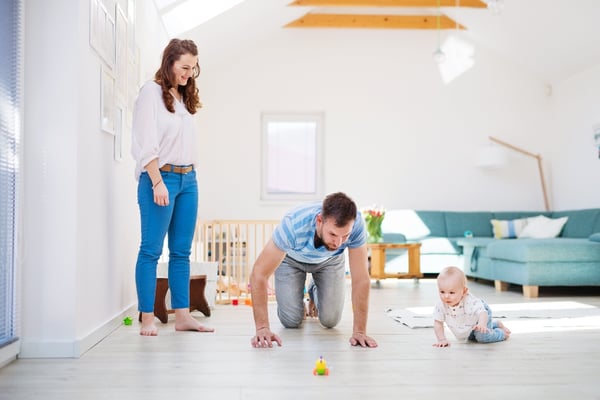 There will be additional costs after the arrival of your baby. These include:
Diapers. Disposable diapers by themselves could cost $30-60 per month.
Clothing. Clothes and outfits for different temperatures, including baby boots, socks, and coats, could easily add up to over $100.
Supplies. Baby wipes, lotion, diaper rash ointment, and other supplies can add up to over $200 per year - and this is not counting the costs of buying baby food.
Ways to Start Saving for Baby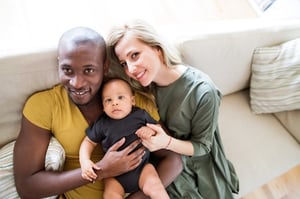 With the above costs in mind, what you can do right now to start saving up for your child's arrival? Here are 4 tips that can help:
Determine your needs vs. your wants. There are certain items that you may be able to do without; for example, can you use the kitchen sink to bathe your newborn, instead of a baby tub? Can you buy a convertible stroller suitable for both newborns and infants? Figuring out what you really need compared to what you merely would like to have can help you to save your money for the more important things.
Invest in money-saving products. Many parents have decided to purchase cloth diapers and wash them at home. This has led to significant savings compared to buying disposable diapers. Whatever your decision is in that regard, look for baby products that are both affordable and have a long useful lifespan.
Accept gifts and hand-me-downs. Not every item for your baby has to be brand new. Be willing to accept hand-me-down clothes and other items that are in good condition. Many parents also hold off on purchasing certain items before the baby shower, since friends and relatives may fill particular needs at that point.
Open a savings account. One of the best thing expecting parents can do to save up for a new baby is to open a savings account. Having a savings account in place can help you to stay focused on your savings goals, and allocate your resources wisely.
At Third Coast Bank, we know that preparing for the arrival of a new child can be both exciting and overwhelming. Our team of helpful financial experts can guide you in the development of a savings plan for your new baby. Reach out to us today to open a savings account, and start the process.